We love our Takara Belmont equipment! Quality meets function.

Mariposa Salon
I had the pleasure of previewing this masterpiece (Legend Barber Chair) at Orlando Premiere in June. It's been constantly on my mind since. Ear to ear smile. It is the sweetest chair ever

SHON LAWHON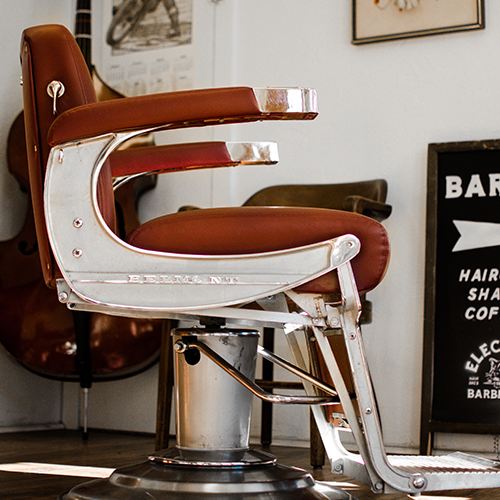 Electric Barbering is a two-chair shop with a pair of red vintage Elegance 225 chairs, complete with ashtrays in the arms. The shop, established in an old courthouse building, is located in a historic Arizona town with proximity to the Grand Canyon and Route 66. The space is classic and understated with a handful of western and motorcycle themed décor pieces on display. The atmosphere is charming and timeless with a bit of an edginess. Electric Barbering is more than a barbershop, it's a destination.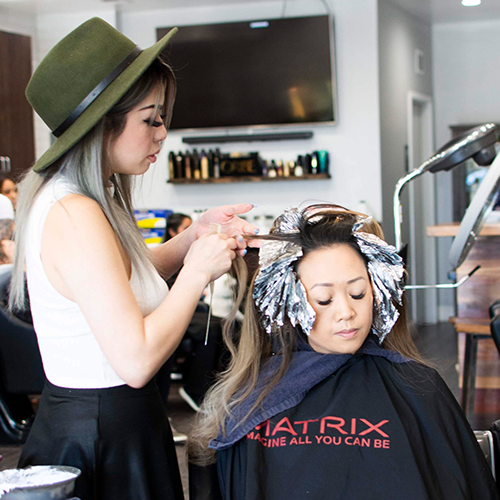 Sunkissed Salon, featuring dark hardwood floors, tall brick walls and white subway tile is a small slice of the big apple in sunny California. Whether a customer is taking a selfie of their new 'do on the tan leather couch in the reception area or helping themselves to coffee and a snack in the kitchenette, this salon will make any guest feel right at home.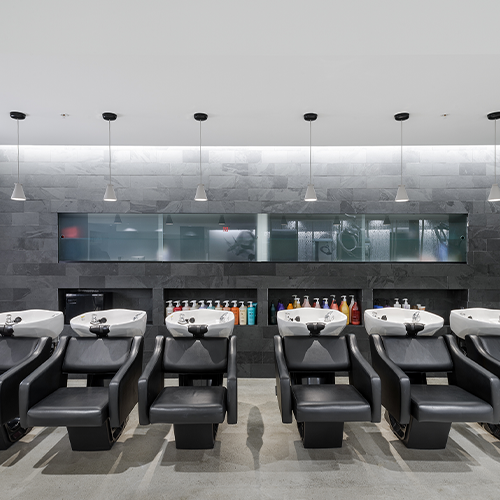 Salon, Lake Orion, MI – Grey slate floors greet customers at the entrance and guide them to an open and modern salon with 2 rows of styling stations. The original cement floor and prominent decorative columns exude an industrial Detroit aesthetic. The bright white ceiling and rows of recessed lighting, illuminate the room, spotlighting 18 stainless-steel hanging stations. 6 Luxis backwash stations sit at the back of the salon, with 3 Rollerball F wall mounts suspend over a row of Ghia chairs forming a processing bar.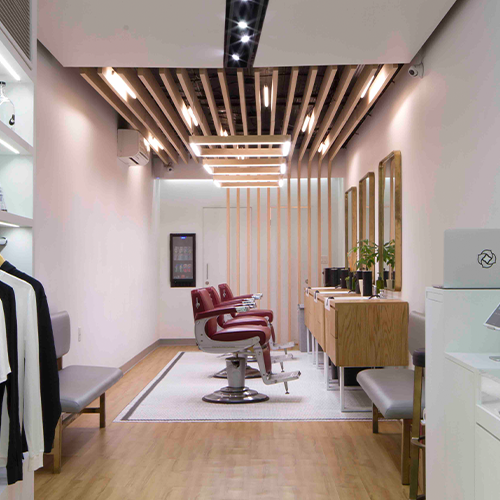 With employees who aim to redefine and reinvent the standard grooming experience, 12 Pell offers much more than a typical haircut, but an all-inclusive experience. Their unique approach to a barbershop, combines barber services with retail. Their modest NYC space makes a big impact with a modern and bright design. The front of the store is stocked with urban style clothing and shoes while the back of the shop features three 225 chairs ready for service.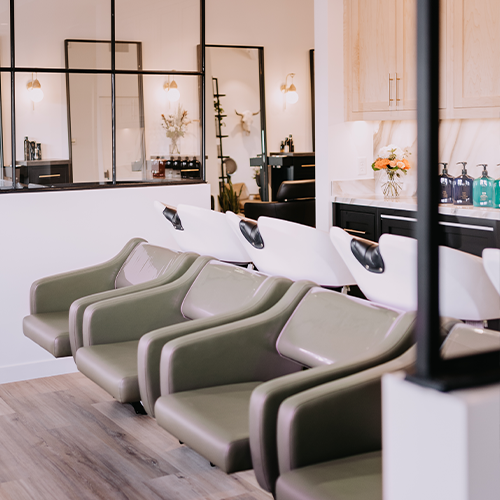 Luxury meets casual Californian vibes, best describes Sage/ on Seventeenth, a hair salon settled in the heart of Newport Mesa, just a couple miles from the ocean. This stylish salon prides itself on creating the ultimate experience for their customers. Every detail upholds the ultimate luxury standard from world-class hair care products to cushy RS Luxis shampoo units and advanced infrared hair processors.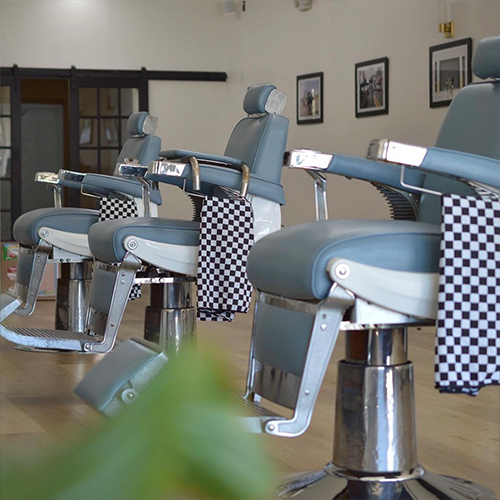 Flynn's barbershop emits a simple retro ambiance from their classic hand painted signs to the traditional marvy pole proudly perched at the front entryway. This family-owned shop located in a bustling NJ town, keeps it simple, focusing on what they do best with equipment that helps them perform their best. Their old-school powder blue Elegant 225 chairs with a matching 1960s midcentury shampoo chair unifies the space creating an authentic, welcoming atmosphere.